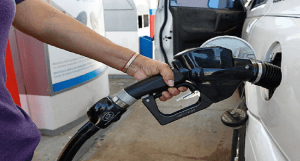 The Akure office of the Department of Petroleum Resources (DPR) covering Ondo and Ekiti States have tracked 15 filling stations in Ondo State and 14 in Ekiti State that were selling petrol above the official price and auctioned the product at the official rate of 87 Naira per litre for customers.
The operation which started in Akure, Ondo State Capital, continued to Ikere- Ekiti in Ekiti State where the team of officials of the DPR, led by the Operatios Controller of DPR in Ondo/Ekiti States, Wale Oseni.
Members of the public in both states had been complaining about the fuel marketers who either hoard, inflate the price or selling for as high as 140 Naira per litre.
Two stations were sealed in Ikere and Ado-Ekiti for hoarding the product, while none was sealed in Akure.
Filling stations such as NNPC, Oando, Forte and Master Energy, who were selling at inflated prices, were monitored to sell at the official price in Akure.