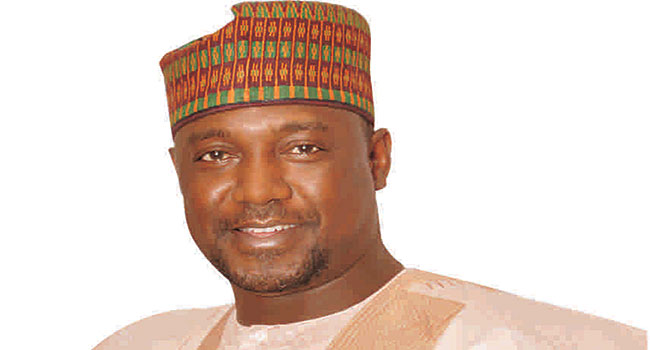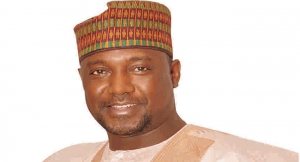 Niger State Governor, Mr Abubakar Bello, on Thursday presented a total budget proposal of 74.7 billion Naira to the State House of Assembly for the 2016 fiscal year.
The Governor, who highlighted the fall in oil price, claimed it had huge negative impact on the economy of the state.
"We are all aware of the effect of the continuous fall in the price of crude oil in the international market and its negative impact on the economy of the country and the States that depend heavily on allocation from the Federation Account," he said.
While presenting the budget to the members of the House of Assembly, Governor Bello said that the budget was prepared to restore the confidence of the people, even as education had the highest budget estimate.
He further said that the budget which comprises of a proposed recurrent expenditure of 39,501,796,081 Naira, capital expenditure of 242,355,052 Naira, would be financed through Statutory Allocation of 35,792,212,748 Naira, Value Added Tax (VAT) of 9,871,299,803 Naira, Internally Generated Revenue of 9,391,164,232 Naira and capital receipts of 19,689,474,347 Naira.
Bello assured members of the House that the budget would be used judiciously.
He added that the government had budgeted to spend 4.29 billion Naira on Education, 3.59 billion Naira in Infrastructural Development, 2.61 billion Naira in Health, 2.53 billion Naira in Agriculture and Rural development; 2.38 billion Naira in Water Resources.
He further said that the budget would focus on wealth and job creation through Youth Empowerment Programmes, agricultural development, construction, upgrading and rehabilitation of health facilities and services, completion of all on-going road projects and construction of new roads, completion of inherited abandoned Water and electricity projects, renovation of schools using the whole-school development approach and improvement and enhancement of Internal Revenue Generation.
The governor further stated that the State Government intends to obtain a N5 billion Bond to address income generating projects that will support additional Internally Generated Revenue and contribute to the repayment of the bond to cushion the cost of repayment.
The Governor stated that his administration will do its best to restore confidence in the management of its finances stressing that bold steps will be taken to alleviate the sufferings of the people.
The Speaker of the House of Assembly, Rt. Honorable Ahmed Marafa, in his address, urged the executive to intensify its efforts at blocking leakages and avenues for wastage, while calling for the immediate implementation of the Treasury Single Account system in the state.
The budget tagged 'Budget of Restoration' is 6 billion Naira less than the 2015 Budget estimated at 80.81 billion Naira.