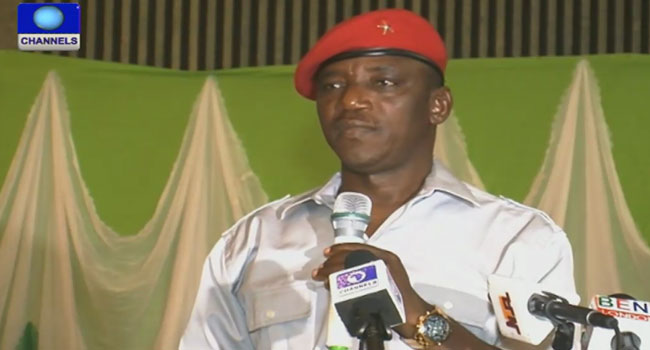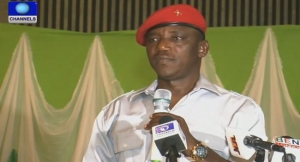 The Minister for Youth and Sports, Barrister Solomon Dalung, has charged managers and users of sporting facilities in Nigeria to develop a good maintenance culture.
According to the Minister, the poor state of infrastructure in the country is getting worse because those in charge of the facilities do not take proper care of them and when they go bad, they are abandoned.
While conducting a facility tour of the National Stadium in Lagos, Dalung expressed deep disappointment at the dilapidated state of the nation's sporting facilities.
"As a people, our maintenance culture is very poor. We have no good reasons to explain why these structures are in the state they are. If fully maximized, those facilities could have generated good revenue and other benefits for sports development."
The Minister expressed disappointment at the level of rot at the National Stadium and hopes to bring the structure back to life if given the chance to stay on with a long term plan.
One project he wants completed is the swimming pool. He gave a strict order to the contractor executing the project.
"If you tell me that this project will be completed in 100 years, I will wait. But if after that I come and you provide excuses why it is not completed, you will need God and the angels to intervene for you.
"If we release funds for you, we will follow you to the touchline. I don't allow contractors to be paid and they use our money to change their fleet of cars and woo new girlfriends.
"My position is that before the end of the first quarter, people should be swimming in this pool. If it's too difficult for you to meet up, I'll help you but make sure that this pool is completed before the end of first quarter."
Solomon Dalung also confirmed that there were plans to improve the welfare of national team players and coaching crew. According to him, it is important to take care of the athletes so they can give their best when representing the country.
"We are addressing the issue of non-payment of wages to players and the coaching crew. After giving the country a good representation, denying them of their benefits is totally unacceptable.
"The president has also approved the rewards of athletes who have made this country proud and have not been rewarded. These include the first team that won the Fifa U-16 Championship in 1985, we have sorted them out and the President has approved a date which will be announced this month for a celebration to appreciate the players including those who have done well recently."
The Minister said that he believes a good reward system will sustain the skills, zeal and patriotism of Nigerian athletes whenever they are representing the country.