DPR To Prosecute Defaulting Fuel Marketers In Niger State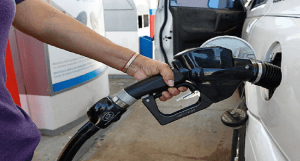 The Department of Petroleum Resources (DPR) in Niger State has insisted that failure by any marketer in adherence to petroleum regulations will result into taking more stringent action in line with the law.
The Niger State Controller of DPR, Engineer Abdullahi Isah Jankara, said this in Minna at a meeting with the officials of the Independent Petroleum Marketers Association of Nigeria on product supply to the state.
He vowed that the agency would intensify its surveillance in 2016 to cover every nook and cranny in Niger State.
The DPR boss also said that the agency would supervise the distribution of fuel to every part of the state at government regulated price, adding that the DPR was equipped both in logistics and security wise to bring sanity into petroleum distribution in Nigeria without any hindrance.
He urged marketers to officially forward their complaints to the agency's office to find a lasting solution to them.
He commended marketers that have been abiding by the regulations and urged others to follow suit.
Mr Jankara noted that the DPR had ascertained noncompliance offences such as pump under delivery, profiteering, violation of DPR seals and diversion of petroleum products, adding that others were general safety at retail outlets and operating stations without DPR valid licenses.
In their response, the marketers commended the DPR officials for the meeting which helped them to brainstorm on the way forward in getting the available products at official price and how to protect their business in the state.