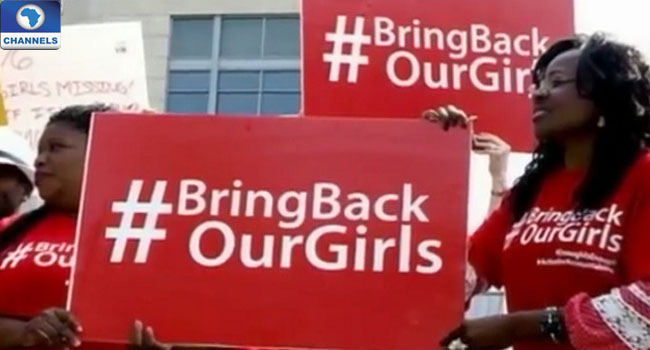 Members of the Bring Back Our Girls (BBOG) group have announced plans to stage a walk in honour of the Nigeria's fallen heroes ahead of the Armed Forces Remembrance Day.
Briefing reporters at a sit-out session of the group in Abuja on Friday, Sesugh Akume, appealed to President Muhammadu Buhari to grant presidential pardon to soldiers who were sentenced to death.
The BBOG members are also calling for a special honour to be conferred on soldiers fighting the insurgents in the oil-rich nation's northeast.
On December 29, the group urged the Federal Government to reinstate the soldiers jailed for cowardice against the Boko Haram Insurgency.
The group made the appeal in Abuja, Nigeria's capital during a meeting with the Attorney General of the Federation and Minister of Justice, Mr Abubakar Malami.
Led by BBOG's Co-convener, Dr. Oby Ezekwesili, they presented several issues before the Attorney General, including an immediate recall of the military men who were jailed for cowardice at the war front without arms.
The group campaigning for the rescue of the over 200 girls abducted by members of the Boko Haram terrorist group on April 14, 2014, had also asked the Nigerian government to set up a special search and rescue team to find the missing Chibok schoolgirls.
At the daily sit-out session to mark 'Day 627' since the girls were taken from their school's dormitory in Chibok, Borno State, the co-convener of the group, Aisha Yesufu, said the group was disappointed that President Muhammadu Buhari did not say anything about the missing girls in his New Year message to Nigeria.