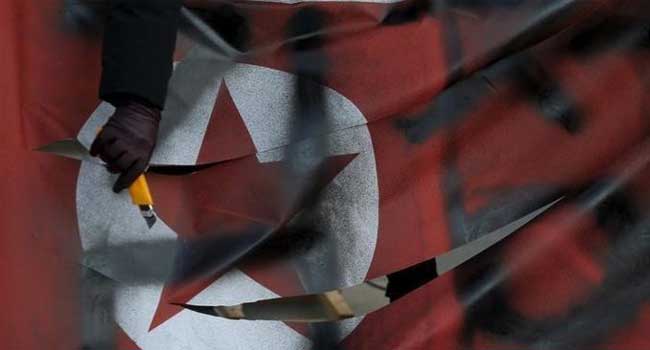 South Korea has resumed loudspeaker propaganda broadcasts into North Korea in response to Pyongyang's claim of a hydrogen bomb test.
The move has led North Korea to begin similar broadcasts of its own.
North Korea started its own loudspeaker broadcasts on the shared border, the South's Yonhap News Agency said on Friday.
Although it is not certain North Korea carried out the test as claimed, its actions have been condemned internationally with the UN agreeing to draw up new measures against it.
If the underground test is confirmed, it would be the North's fourth nuclear test and its first of the H-bomb, which is more powerful than an atomic bomb.
"We're putting out critical messages about Kim Jong-un's regime and its fourth nuclear test, saying North Korea's nuclear weapons development is putting its people in more difficult times economically," a military official said.
British Foreign Secretary, Philip Hammond has urged the South to show restraint, as resuming the broadcasts was "simply rising to the bait".
The cross-border broadcasts blare out an eclectic mix of everything from K-pop and weather forecasts to snippets of news and critiques of the North Korean regime.
Their use during a dangerous flare-up in cross-border tensions last year infuriated Pyongyang, which at one point threatened artillery strikes against the loudspeaker units unless they were switched off.