FG Intensifies Surveillance To Prevent Lassa Fever Spread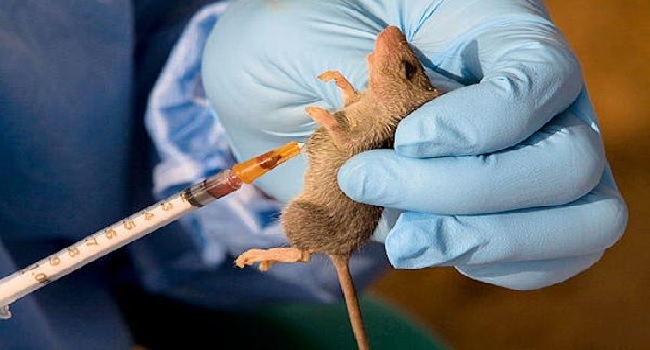 The Federal Government has promised to intensify surveillance to prevent the spread of Lassa Fever.
Part of the strategy is a free treatment for persons infected with the disease.
In an interview with Channels Television's correspondent, Gbenga Ashiru, the Minister of Health, Professor Isaac Adewole, said authorities had been mandated to give the treatment.
Last week, the Minister confirmed that at least 40 deaths have been recorded in 10 states of the federation.
While speaking on the 221.7 billion Naira allocated to the health sector in the 2016 budget, Professor Adewole noted that the ministry would focus on providing quality public healthcare delivery while reducing infant and maternal mortalities.
"The first thing we have done is to say, look we have recurrent upsurge in the episode and unusual high case fatality, but we are engaging in massive public education campaign, staying in touch with Local State and Federal Government officials and dispatching of surveillance officers to the affected areas and surrounding states.
"We are in fact re-activating some of the laboratories, making sure that cases are properly diagnosed, we have dispatched drugs to affected states and we are also sending them protective gears so that health workers can manage well," he explained.
According to him, the government had advised health workers to refer persons with malaria that are not responding well to treatment to appropriate hospitals where they could be taking care of.
He, however, expressed hopes that there would not be a hospital acquired infection, which would lead to the a lock-down of the health facility.
Meanwhile, Medical practitioners at the Lassa Fever Research Centre in Irua Specialist Teaching Hospital, Edo State attributed the Lassa fever spread to the poor attention given to it by authorities over the years.
The officials, who conducted Channels Television round the foremost and only Lassa Fever Research Institute in Nigeria, called on the government to set up more diagnostic centres across the country.