Good Relationship With Neighbours Will Help End Insecurity – Buhari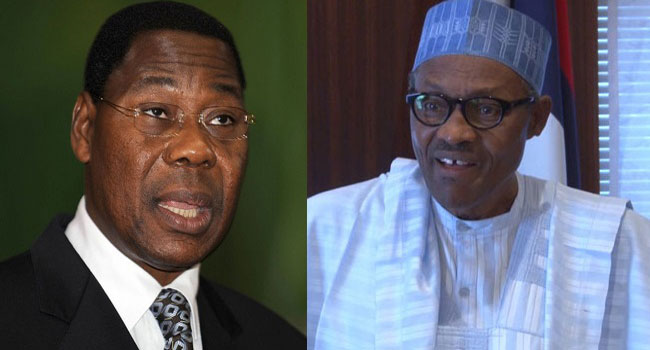 Nigeria's President, Muhammadu Buhari, on Thursday said one of the ways of ensuring security of lives and property in the country is to ensure that Nigeria maintains good relationship with her neighbors at all times.
The President gave the remark during his speech at a joint press conference with his counterpart from Benin Republic, Mr Boni Yayi, who paid him a farewell visit.
President Buhari commended President Yayi's contribution of soldiers in the fight against insurgency under the Lake Chad Commission, and praised his efforts in the provision of quality education, infrastructure and health care for the people of Benin Republic.
He thanked the Benin Republic's President for the consistency in identifying with Nigeria, assuring him that Nigeria is interested in whoever is going to succeed him.
President Yayi, who will be leaving office in March after serving for two terms, thanked President Buhari and former Nigerian leaders for the show of solidarity to his administration.