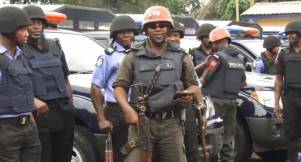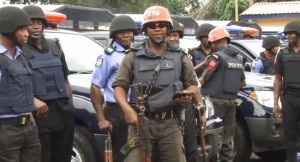 The Inspector-General of Police, IGP Solomon Arase,  has ordered all Police officers bearing firearms in the performance of official duties be subjected to psychological test and evaluation.
This, according to a statement by Force Public Relations Officer, ACP Olabisi Kolawole, is to ensure that they are mentally and emotionally fit to perform their duties.
He noted that the exercise is aimed at eliminating cases of irregularities in handling of weapons by Policemen, as well as protecting the public whom the Police has the constitutional duty to serve, and not to continue killing innocent and law-abiding citizens.
The IGP disclosed that the central purpose of this exercise is to offer mental health recommendations that can help restore an officer to job fitness and deploy such Policeman to appropriate section he/she is fit to work.
"IGP Arase has, therefore, directed all Police medical doctors across the nation to conduct psychological test on all Policemen bearing firearms in their respective Commands, every three months, noting that if any Police officer has a psychological condition or impairment unattended, it will impact negatively on the overall performance of the Nigeria Police Force", the statement added.