Nigeria Should Invent Structures To Fight Corruption – PDP Member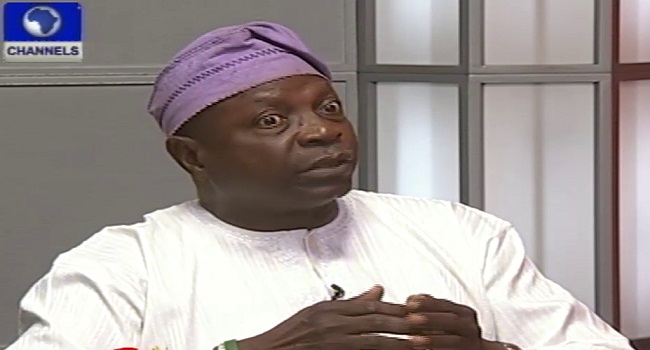 A member of the the Peoples Democratic Party (PDP), Adetokunbo Pearse, has recommended that Nigeria should invent structures that will fight corruption proficiently rather than going after individuals.
While assessing the corruption fight on Sunrise Daily on Thursday, the senior lecturer in the Department of English, University of Lagos, said that "Nigeria needs structures that are deterrent.
"What we need to do is to restructure, find structures that can actually fight corruption, not go after individuals. For instance, the Economic and Financial Crimes Commission (EFCC) is a structure in place, there are others that are fighting corruption.
"What we need now, we know that EFCC can do its job and is having problems (everybody is saying this is abusing people's civil rights) because of the way they are going about it," he said.
Adopt Better Ways
The PDP member condemned the alleged arms fund diversion but maintained that the Federal Government could have adopted better techniques to achieve its aim.
"Any fair minded Nigerian would applaud the effort to curb corruption and secondly, when you hear that money that should have been spent on the military is being used to fund elections is very disturbing. The way the President is going about it, I think, is very faulty and we need to comment on that so that maybe we can adopt better ways and achieve much more.
"The President seems obsessed with this fight of corruption to the detriment of development in other areas. Bad as what Colonel Sambo Dasuki has done and much as this money ($2.1 billion) appears, it will not cripple the Nigerian economy of six trillion Naira. Let us put that in perspective so that we do not spend so much time talking about one thing as if that is going to solve all our problems," he said.
Change The Laws And Abide By The Law
Mr Pearse was also of the opinion that the war against corruption cannot be won without legislation, adding that the laws should be changed to prevent looting of the nation's resources.
"When the Director of IMF came, one of the suggestions she made is what I have always advocated and that is that we cannot fight corruption or do anything without legislation. Without proper structures, it is a waste of time because I tell you, after Dasuki, there will be more and more.
"We need to change the laws and abide by the law. I am talking about before people get to the position where they can begin to loot, there must be ways to screen them out," he said.
The academic maintained that Nigeria should concentrate on developing systems to fight corruption and let the systems work themselves, stressing that some other political office holders ought not to be in such positions.
"There are a lot of people in the National Assembly, there are a lot of people who are governors and there are people who have even become presidents as well who have no right to be in public services because they have a criminal background. They have a shady background and yet we are not addressing these issues, we are talking about fighting one person or two.
He also said Nigeria should be focused on developing systems that will work instead of headlining Dasuki everyday in the media.