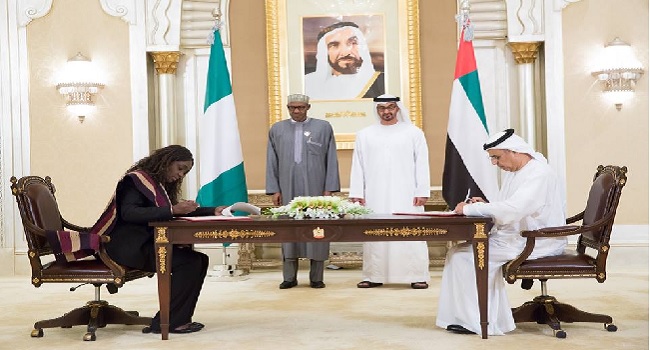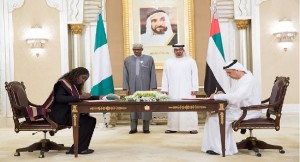 Nigeria and the United Arab Emirates (UAE) have signed six agreements to enhance bilateral relations between them.
The signing of the agreements on trade, finance and judicial matters was witnessed by President Muhammadu Buhari and the Crown Prince of the United Arab Emirates, Sheikh Mohammed Bin Zayed Al Nahyan in Abu Dhabi on Tuesday.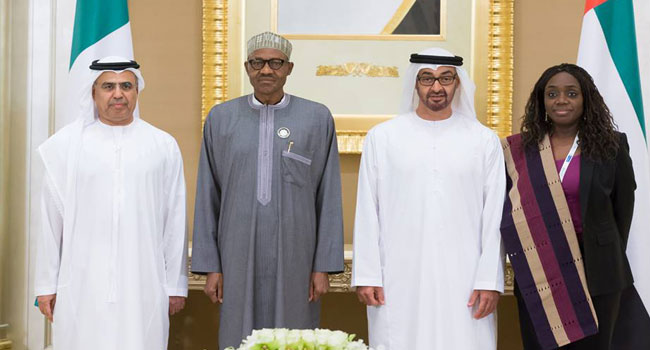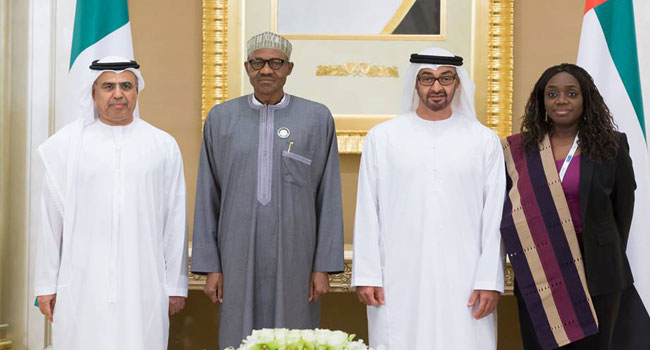 Nigeria's Minister of Finance, Kemi Adeosun and the UAE Minister of State for Financial Affairs, Obaid Attayar, signed the Avoidance of Double Taxation Agreement, while the Minister of Trade and Investment, Mr Okechukwu Enelamah signed the Agreement on Trade Promotion and Protection with the UAE Minister of State for Financial Affairs.
The Minister of Justice, Abubakar Malami and his counterpart in the United Arab Emirates, Sultan Bin Saeed Albadi signed the Judicial Agreements on Extradition, Transfer of Sentenced Persons, and Mutual Legal Assistance on Criminal and Commercial Matters, which includes the recovery and repatriation of stolen wealth.
At a reception after the signing of the agreements, President Buhari reiterated his commitment to fighting corruption and restoring Nigeria's dignity in the comity of nations.
The President also urged all Islamic countries to support the fight against terrorism in Nigeria and described the atrocities of Boko Haram as un-Islamic and against the teachings of the Holy Prophet.
In his remarks, Crown Prince Zayed Al Nahyan said that the relationship between Nigeria and the UAE would be strengthened by President Buhari's visit and the signing of the agreements.