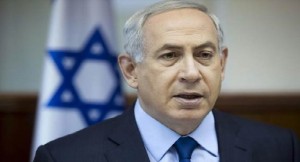 Israeli Prime Minister, Benjamin Netanyahu, has accused UN Secretary General, Ban Ki-moon of "encouraging terror".
This came after Mr Ban said it is human nature for oppressed people to react to occupation.
While speaking at the UN Security Council, Mr Ban also condemned recent stabbings of Israelis by Palestinians.
More than 155 Palestinians, 28 Israelis, an American and an Eritrean had died in violence since October.
Mr Ban told the security council that the wave of attacks were driven by a "profound sense of alienation and despair" among some Palestinians, particularly the young.
He condemned the attacks, but said 'Israel's settlement-building programme casts doubt on its commitment to the creation of a Palestinian state'.
But Mr Netanyahu said that the Palestinians were working against the creation of a state.
The BBC reported that on Monday, a 24-year-old Israeli woman was fatally stabbed in a West Bank settlement – the third such attack in 10 days. The two Palestinian assailants were shot dead by a security guard.
Most of the Palestinians killed had been attackers, Israel said, while others had been shot dead by Israeli forces during protests and clashes.