House Of Reps Begins Hearing On CCTV Contract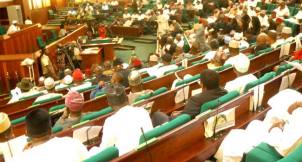 The House of Representatives on Thursday began hearing on the failed contract for the installation of CCTV cameras in Abuja and Lagos.
At the hearing, the former Managing Director of the Nigeria Communication Satellite Ltd, Engineer Ahmed Rufai, placed the blame on the Federal Government for the failure of the $470 million National Public Security Communication Project.
Some of the agencies present at the hearing denied having any knowledge of the project or being involved in it.
The Chairman of the House committee investigating the CCTV contract, Ahmed Yerima, and the Chief Whip of the House, Garba Alhassan, spoke on the focus of the investigation.
According to report, the House had investigated the issue before in the 7th Assembly without coming out with a verdict.
The committee, however, gave the assurance that they would complete their own investigation as speedily as possible to ensure the project helps address the country's security challenges.