Witness Confesses Receiving 25m Naira From Metuh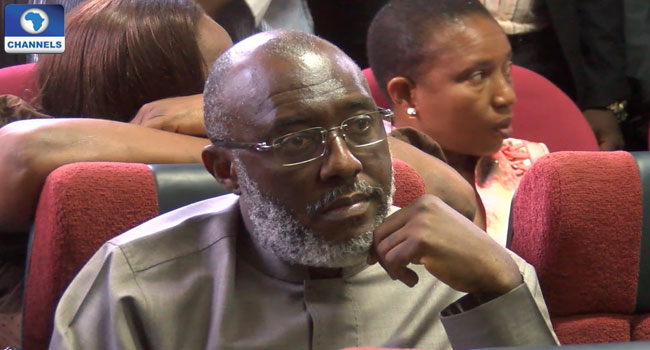 A seventh witness says that he received the sum of 25 million Naira from the National Publicity Secretary of the Peoples Democratic Party (PDP), Mr Olisa Metuh, for image laundering.
Testifying in the case of criminal diversion of 400 million Naira preferred against Mr Metuh by the Federal Government, Mr Abah Dabo said that he received the said sum of money from the PDP Spokesman to manage the party and former President Goodluck Jonathan ahead of the 2015 general elections.
Dabo, who was also a former Political Adviser to former Vice President Namadi Sambo, told the court on Thursday that the money he received from Metuh on December 16, 2014 was meant for countering the negative publicity being received by President Jonathan and the PDP from the then opposition party.
He explained that he used part of the money given to him to pay for an office accommodation in Maitama district of Abuja and engaged some youths to manage a website known as 'Whatsapp Naija'.
The witness revealed that he refunded the 25 million Naira to the Economic And Financial Crimes Commission when he read in the media that the money was part of the fund that Metuh received from the office of the National Security Adviser.
Under cross examination from the Defence lawyers, Ifedayo Adedipe and Ben Nwosu, the witness maintained that he did not know the source of funds from which the PDP spokesman paid him for his services, adding that he never asked Mr Metuh for his source of funding.
The lawyers stressed further that they were not bothered by the quality of evidence given by the seventh prosecution witness.
The court subsequently fixed February 9 for further hearing on the trial of the PDP spokesman.