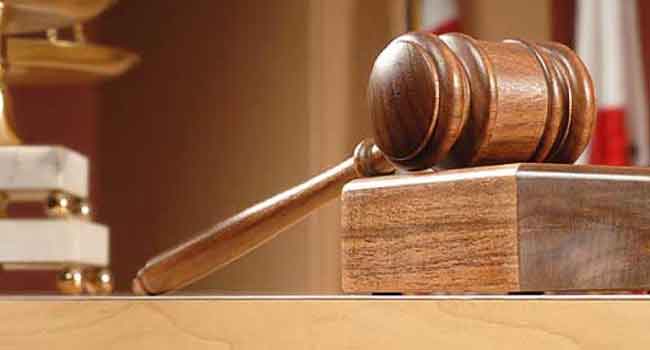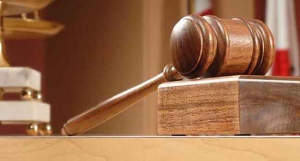 The Federal High Court sitting in Lagos has fixed the arraignment of a distressed bank, Nigeria International Bank Limited and 16 other accused persons till March 2.
The accused persons were charged before the court by the Federal Government on a 20-count charge bordering on conspiracy, intent to defraud, falsification of document, fraudulent alteration and diversion of over 2.6 billion Naira.
The presiding judge, Justice Ibrahim Buba had to adjourn after the prosecuting counsel, Mr Chukwudi Chikelue, urged the court to grant the short adjournment to enable the charge be served on all the accused persons.
Those charged alongside the bank include: Chief C. S Sankey, Peter Harris, Adekunle Oladosun, Okechi Egwu, Lulu Ndubuka, Oyowole Ariyo. Ukabiru Bello, and J.E Eriagbon; Samson Ebie, Steve Obodomechine, Mikky Dons Nigeria Limited, Mark Anaele, Ariyo Odunala, Peter Oriade, Olusola Fagbure and Obianwa Chuba.
In the charges, the accused persons were alleged to have conspired among themselves to induce MicMerah International Agency Limited, to deliver the sum of 2.6 billion Naira to them, to be used for offsetting a fraudulent import finance facility scheme.
They were also alleged to have falsified documents to fraudulently secure the release of four Volvo luxury buses and two 40-feet containers from the Nigeria Customs Service.
They are also to face a charge of obtaining property by false pretence, as well as corruptly enriching themselves.
The offence is said to have contravened the provisions of sections 1(1) (a), 1(3), and 8 (a), of the Advanced Fee Fraud and Other Related offence Act, 2004; and sections 161, and 162 of the Custom and Excise Management Act, Section 516 of the Criminal Code Act, 2004 as well as sections 2, 2(1) and 10 (1) of the Recovery of Public Property Act, 2004.