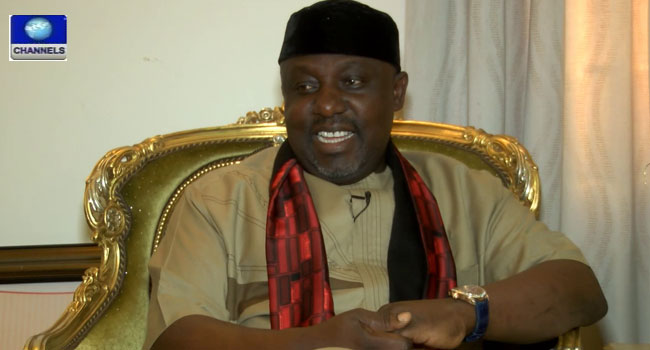 The Imo State government says it has set aside five billion Naira for massive development and transformation of its rural communities.
To drive the project, 305 Government Liaison Officers (GLOs) representing each of the 305 Independent National Electoral Commission's Wards in the state were inaugurated on Monday.
At the inauguration of the GLOs held at the Sam Mbakwe Executive Chambers in Government House Owerri, Governor Rochas Okorocha said that the primary aim of the officials was to drive the government's policies and programmes in their respective wards for progress, development and rural transformation.
One main issue faced by most rural communities in Nigeria is that of gross underdevelopment especially lack of basic amenities and infrastructure such as good roads and good infrastructure. This obviously has a sharp contrast to the urban areas.
To Imo State's initiative is aimed at addressing this issue.
Creating Wealth
The GLOs, who basically are top government appointees in the state, will embark on a feasible project that will touch and change the lives and well-being of people in the different communities and also liaise with the government on necessary steps and actions to be taken to develop the communities.
The Governor urged the newly inaugurated GLOs to go back to their various wards and work out how to create jobs and take charge of the eco-system.
He also advised them to create all the enabling environment for transformation that would make the state the hub of the economic drive of the south-east and by extension the nation.
Governor Okorocha explained that the money set aside was majorly to sponsor agricultural activities in the wards with the purpose of creating wealth.
On behalf of the GLOs, the Imo state Deputy Governor, Eze Madumere, commended the Governor for the trust reposed in them, optimistic that, with the calibre of people inaugurated as GLOs, the set objective would be achieved in no distant time.
With the new development, hopefully in no distant time, If the government and the GLOs matched words with action, Imo citizens would begin to see drastic changes and development in the rural communities.