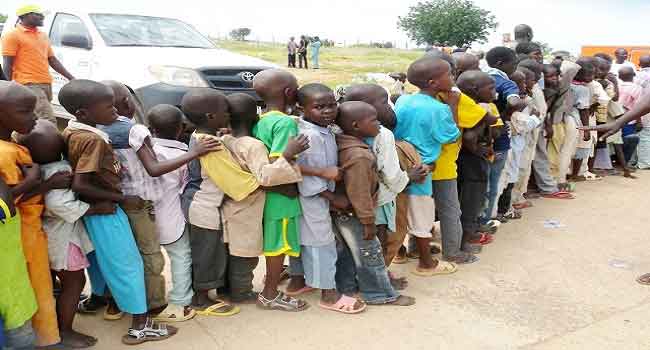 The British government has donated the sum of 6.7 million Pounds in support of humanitarian assistance for the 2.2 million victims that were displaced by the Boko Haram insurgents in northeast Nigeria.
The donation is coming on the heels of the visit of the British Minister of State for Foreign Affairs, Baroness Anelay, who arrived Nigeria on Tuesday.
The Press and Public Affairs Officer of the British High Commission in Nigeria, Mr Joseph Abuku, said in a statement that the Minister would hold high level discussions with government officials on how to ensure the protection of civilians in the fight against the Boko Haram terrorists.
He added that Anelay, who is also the UK Prime Minister's Special Representative for Preventing Sexual Violence in Conflict (PSVI), would meet with various civil society activists and NGOs to discuss the importance of preventing sexual violence in such conflicts.
According to Abuku, "The Minister will discuss additional humanitarian support that the UK is providing in helping those affected by the fight against Boko Haram.
"This includes £6.7 million to enable the government of Nigeria, as well as Non-Governmental Organisations (NGOs), UN agencies and the Red Cross to deliver food assistance, education, sanitation and safe water, shelter material (as well as) other basic necessities."
The Commission's spokesman added that "The Minister will meet with the Bring Back Our Girls campaign and reiterate the importance of preventing gender based violence in conflict.
"She will also visit UK sponsored projects that work to reduce intra-community conflict and violence against women and girls, promote community-government security dialogue and improve access to schooling."
He said that an estimated 2.2 million people have been displaced and over 14.8 million others were affected by the Boko Haram insurgency.
Mr Abuku disclosed that the UK government is providing £6.7 million of humanitarian support to help those affected by Boko Haram, while 60% of DfID's £222 million development budget for Nigeria would be spent in the northern region.