Air Force Officers In Kaduna Get More Housing Units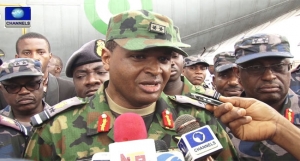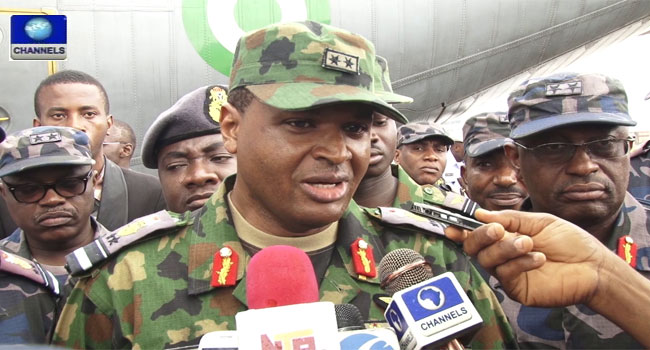 The Chief of Air Staff, Air Vice Marshal Sadique Abubakar, has again reassured officers and men of the service that their welfare remains a major priority of the current administration of President Muhammadu Buhari.
Air Vice Marshal Abubakar gave the assurance on Wednesday at the commissioning of hostel accommodations and other projects at the Nigerian Air Force Base in Kaduna State, north-west Nigeria.
He explained that efforts were also being made to provide decent accommodation, healthcare services and welfare for his men across Nigeria, as a way of boosting their morale in the war against insurgents in north-east Nigeria.
Lack of sufficient and comfortable accommodation for officers and men of the Nigerian military has remained a major challenge officers and men had had to contend with over the years.
Serving personnel especially the rank and file and those undergoing training had provide accommodations for themselves in some cases and when there is one, they may not be conducive.
The Air Force boss having the foreknowledge of this challenge, had upon assumption of office last year, commenced the construction of more accommodations and other projects to ensure a good and healthy life for his men.
The Deputy Governor of Kaduna State, Bala Bantex, accompanied by the Chief of Air Staff and other senior officers were at the Air Force Base in Kaduna State to commission some of the completed projects.
The projects include an extended old Kaduna Airport runway, 250 bed capacity hostel for recruits, one million litre water reservoir and two bed room three-storey accommodation for non-commissioned officers. The projects were constructed through direct labour.
After commissioning the projects, the Deputy Governor, who represented Governor Nasir El-rufai, commended the Nigerian Air Force for the successes recorded in the renewed vigour of flushing out the insurgents in the northeast and cattle rustlers in the north-west zone.
According to him, the present administration's determination to build modern accommodations for personnel is not only a motivational measure, but also in line with the vision of the Chief of Air Staff to reposition the service into a highly professional and disciplined force.
The contribution of Nigerian security forces in contending the Boko Haram insurgents cannot be over emphasised, but for them to effectively discharge this constitutional role, they also need a conducive environment.