Army Asks EFCC To Investigate 12 Officers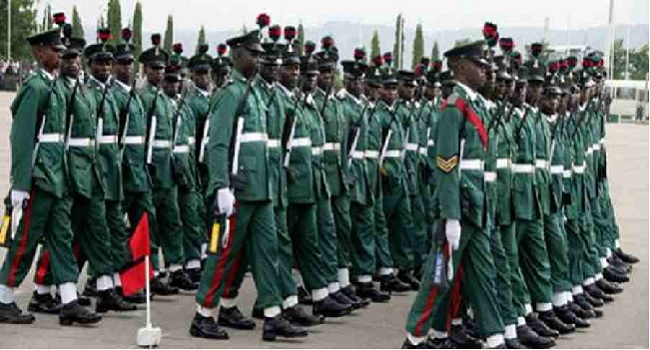 The Nigerian Army has forwarded the names of 12 officers to the Economic and Financial Crimes Commission (EFCC) for investigation.
A statement by a spokesman for the Army, Colonel Sani Usman, said three serving and one retired Major Generals, three Brigadier Generals, four Colonels and one Lieutenant Colonel were in the list.
The Army stated that at the end of the Commission's investigations those found culpable would be tried by a military Court Martial.
No reason was given for the submission of the officers' names to the anti-graft agency, but the agency has of late heightened the fight against corruption, taking top government officials of the past administration to court for money laundering and other related charges.