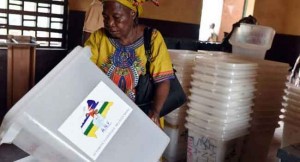 Citizens are going to the polls to vote for the second round of Presidential elections in the Central African Republic.
The vote in Central African Republic is seen as a significant step towards restoring peace, stability and democratic government in the country.
According to BBC, both presidential candidates, former Prime Ministers, Faustin Touadera and Anicet Dologuele, have promised to restore security and boost the economy.
Mr Dologuele served under President Ange-Felix Patasse between 1999 and 2001, and Mr Touadera was Prime Minister under President Francois Bozize between 2008 and 2013.