Alleged 3.1bn Naira Fraud: Suswam's Trial Adjourned Until Tuesday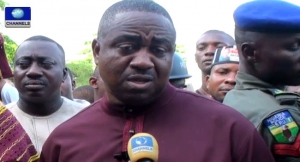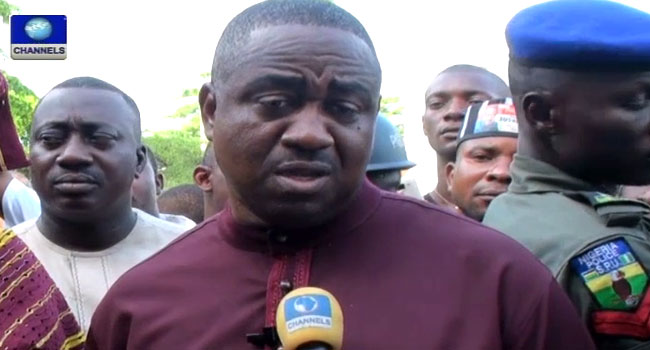 The trial of the former Benue State Governor, Gabriel Suswam, in the case of alleged criminal diversion of 3.1 billion Naira brought against him by the Economic and Financial Crimes Commission (EFCC) has been adjourned till February 15.
During Monday's hearing, some documents were tendered by the EFCC before the court presided over by Justice Ahmed Mohammed as exhibits.
They were presented through a prosecution witness, Mrs Bridgid Shietu, who is the Managing Director and Chief Executive Officer the Benue Investment and Property Company Limited (BIPCL).
Also standing trial is the former Governor's Commissioner for Finance, Mr Omadachi Okolobia.
The documents tendered as exhibit through the witness include a letter written by the EFCC to the Corporate Affairs Commission, requesting for the certificate of incorporation of the BIPCL.
She told the court that the former Governor gave the approval for the sales of the shares in some blue chip companies belonging to the Benue State government.
When asked whether she was aware that one of the accounts in which the proceeds of some of the share were credited did not belong to the Benue State government, the witness said no.
She explained that one of the accounts was owned by a private company, but stressed that the account numbers were giving to her by the Commissioner for Finance via the ministry's letter headed paper.
Mrs Sheitu had earlier told the court that the shares in various stock brokerage firms were sold through a private firm, Elixir Nigeria Limited, for about nine billion Naira on the final directive of the former Governor, when the state witnessed financial down-turn.
After the witness gave her testimony, Justice Mohammed adjourned the case to Tuesday, February 15, to enable the defence counsel cross-examine the witness.