Yoweri Museveni Wins Uganda Presidential Election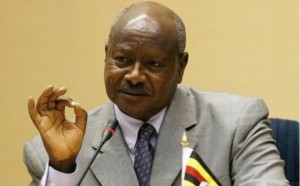 President Yoweri Museveni has won a fifth term in office in the just concluded presidential elections in Uganda.
The electoral commission said that he won 60.75 per cent of the vote while his main opponent Kizza Besigye polled 35 per cent.
President Museveni will now serve another five years in office, having already been in power for 30 years.
According to BBC, supporters of the 71-year-old said that his opponents had failed to offer any chance of progress.
However, Mr Besigye, who was under house arrest, maintained that the election results were a 'sham', calling on the international community to reject them.
"We have just witnessed what must be the most fraudulent electoral process in Uganda," he said in a statement.
The election observers from the European Union have also criticised the election.