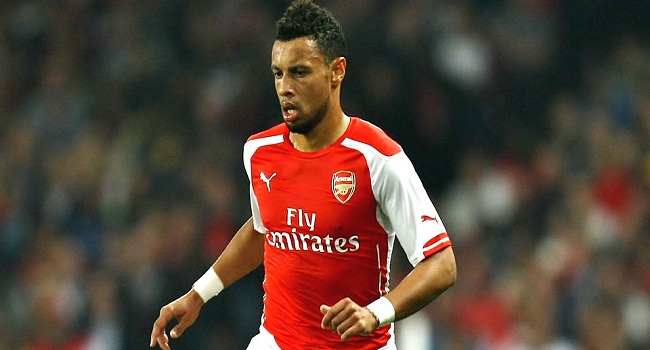 Francis Coquelin says Arsenal can do "great things" against Barcelona if they maintain their self-belief.
The Gunners host the Champions League holders – who are unbeaten in their last 32 games – on Tuesday in the first leg of their last-16 tie.
Coquelin could potentially line up against Andres Iniesta and the Frenchman says he would relish the challenge.
"He is a player I really like," he told Arsenal Player. "Every player they have got is almost the best in every position. Playing Iniesta is going to be tough, but I'm ready for it and I'm looking forward to it.
"Any player wants to play players at this level and I'm ready for it if I'm involved. Everyone wants to play these types of games. We are really looking forward to it.
"Barcelona are probably the best team in the world at the moment. We are obviously looking forward to it even if it is really tough. Hopefully we can do something against such a massive team.
"Everyone needs to be at 100 per cent and I don't think we need to play with fear. We need to be ready and believe we can do something.
"If we have that belief, we can do great things. We showed that in the past against Bayern Munich a few months ago. Not many people said we could win this game and we showed we can compete with great teams as well."