IDPs Vacate Schools In Maiduguri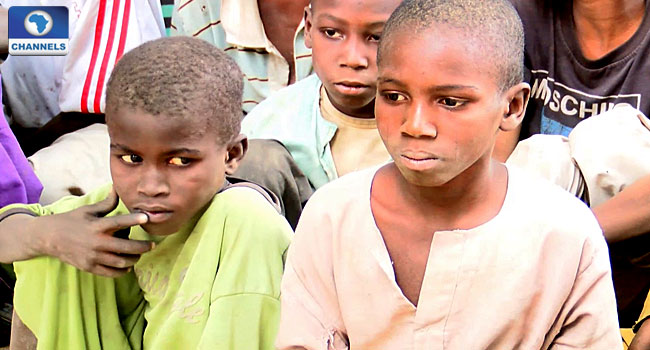 The Internally Displaced Persons (IDPs) have vacated public schools within Maiduguri town where they have been sheltered by the Borno State Government.
On Tuesday, the State Emergency Management Agency evacuated the IDPs to alternative camps for the reopening and commencement of academic session in public schools.
Three public schools had already been vacated as thousands of relocated IDPs adjust in their new camps.
Borno State education officials said that the closure of schools had been a setback for the state, but the plan is to get the kids back to their classes as soon as possible.
Six out of the 23 makeshift camps for the IDPs in Maiduguri were located within boarding public schools.
The schools were shut down to make room for dislodged persons from local council areas in the heat of the insurgency.
Displaced persons from the Government College Maiduguri had stayed the longest in the temporary shelter, following the taking over of their town by the outlawed Boko Haram since May, 2014.
On Sunday, the IDPs from Gwoza Council Area of Borno State protested their evacuation from public schools within the capital city where they found temporary shelter for more than a year.
An IDP, Adamu Modu, told Channels Television that:" The truth is we have been fighting for our return home.
"Our leaders have been telling us that the terrorists are still seen in our town. Our cry is that we need the government to help us return home since the rainy season is setting in, we can go back to our farms and begin to help ourselves."
But a representative of the State Emergency Management Agency, Ahmed Satomi, said that security reports indicated that returning the nearly 6,000 IDPs to Gwoza is not a good idea.
Other evacuees from the Women Teachers' College and Yerwa Girls' Secondary School were split between the Dalori and Gubio road camps respectively.
Humanitarian officials said that there are nearly two million refugees in Maiduguri either living in makeshift camps or with relatives within the host community.