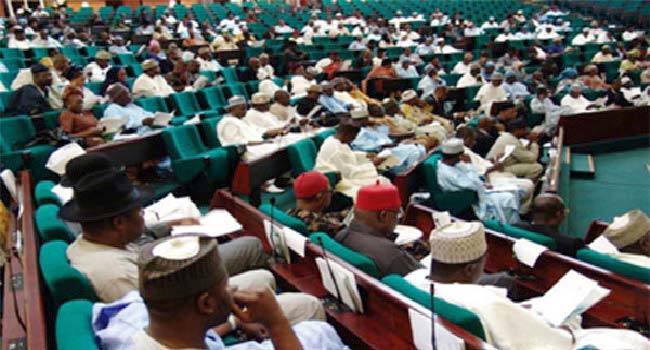 Nigeria's House of Representatives has mandated an ad hoc committee to investigate the alleged removal of the Speaker of the Kogi State House of Assembly.

In a motion moved by a lawmaker from Kogi, Honourable Sunday Karimi on Tuesday, the House described the alleged removal as illegal and unconstitutional.
During the extensive debate that followed, members encouraged the House of Representatives to intervene in the matter to help safeguard democracy in the country.
Five lawmakers in a 20-member House sat on Tuesday, February 16, and purportedly removed the Speaker, Honourable Momoh Jimoh.
The lawmakers also chose Umar Imam as the new Speaker of the House.
Mr Friday Sanni, who briefed reporters about the impeachment, said the Speaker was impeached for not carrying other members of the House along in the affairs of the House.
He also claimed that since the new Governor, Yahaya Bello and the Speaker are both from the same senatorial district, the Speaker should vacate the seat.