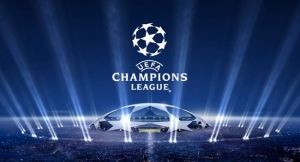 Lionel Messi scored a brace as champions Barcelona humiliated hosts Arsenal 2-0 in the first leg of their last 16 tie in London.
Neymar and Luis Suarez combined to set up Messi to calmly slot in and the Argentine also scored a late penalty.
In the second game, Juventus fought back from a 2-goal deficit to force German champions, Bayern Munich to a 2-2 draw in Turin.
The second leg comes up on March 16th.