Electricity Tariff: NERC Has Not Lived Up To Expectation – Expert
A Power Expert has faulted the Nigerian Electricity Regulatory Commission (NERC) and the Distribution Companies (DISCOs) over increments in the electricity tariff.
Mr David Aderibigbe was speaking on Channels Television's Sunrise Daily on Wednesday.
"There are conditions and variables that must be affected in the economy before you can have a minor or major increment in the electricity tariff.
"The minor review involves: exchange rate, variability inflation, gas pricing and perhaps, the cost of generation and transmission," he said.
The Professor of Mechanical Engineering suggested that the DISCOs should have rated the increase in a particular direction.
"I think there is nothing much to do other than working on the rate of increase which must be in a particular direction. What would be the government's policy so that the consumers will benefit from it?, what would be the government's policy with regards to the responsibility of the operators and what should be the responsibility of the consumers?," he asked.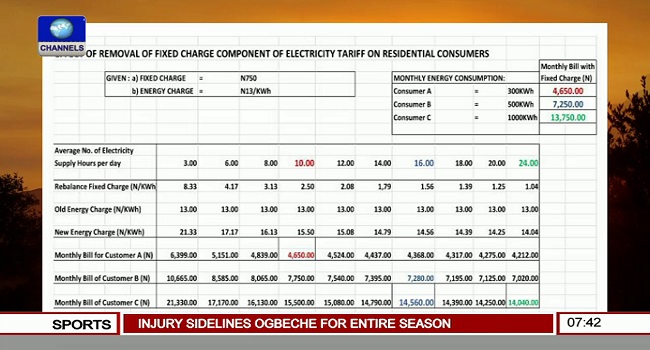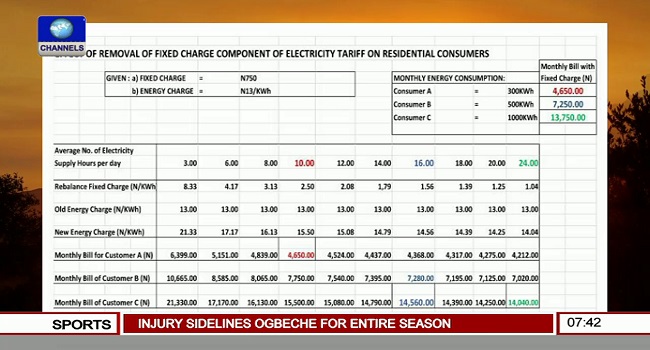 Speaking further on if due process was followed before the increment of the electricity tariff, the Power Expert said that "the issue of due process is more of consultation.
"The increment has been established by the law since the prorogation of the ESPRA act in 2005. The ESPRA act boarders on the multi-year tariff order that  regulates the pricing in the electricity tariff.
"It was put in place to ensure that the investors or the DISCOs were able to make back their investment.
"The basis was that there couldn't have been a step change from cost reflective tariff that we were trying to move to at that time," he explained.