Okorocha Demands List Of Imo Citizens Serving Jail Terms In US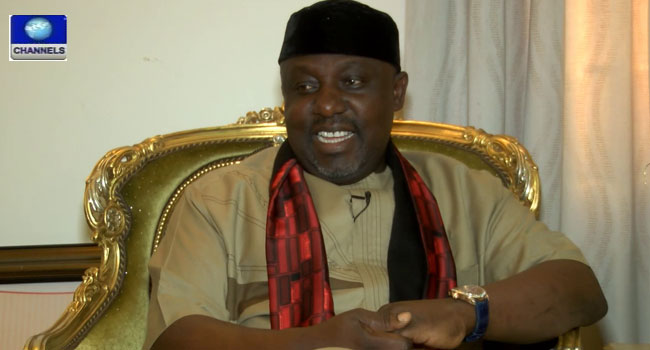 The Imo State Government has appealed to the United States to furnish the state government with a comprehensive list of all Imo citizens serving jail terms in their country.
This appeal is coming from Governor Rochas Okorocha when he was visited by the United States of America Consular General, Mr John Bray in Owerri, Imo state capital.
Governor Okorocha said the reason is to get details of the offenses committed to know if they have been tried and convicted, because some of them are languishing in various prisons over offenses they did not commit.
He appealed to the U.S Consular General to use his good office to revisit some of these cases with a view to release the innocent ones, especially those who are willing to return to Nigeria, in order to enjoy the dividends of the new administration of President Muhammadu Buhari.
In response to this, the US Consular General, Mr John Fray, who had a closed door meeting with the governor on some of the issues raised, said he is ready to partner with the state government.
Mr Fray added that the aim of his visit is to familiarize with people of the state, get acquainted with the socio-cultural pattern and way of life as well as know certain challenges faced by people in this part of the world.