Obiano Partners With Irish Company For Low Cost Road Construction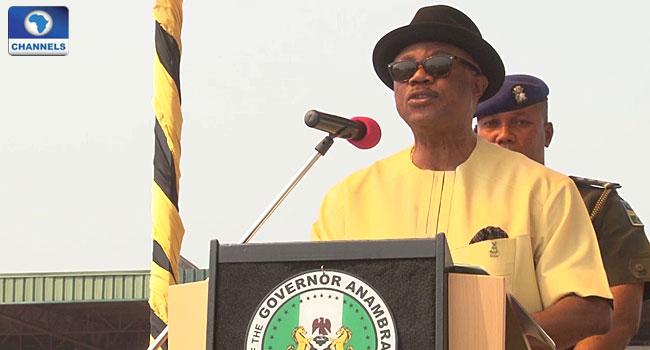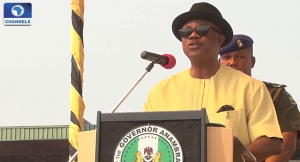 Governor Willie Obiano has partnered with Irish company, Duralay Technology, a new trend in road construction that will provide quality roads, built at a reduced cost that will last up to five years without maintenance.
The governor expressed high hopes that if the technology proves to be efficient, it will go a long way in assisting the state to construct more roads at a reduced cost which will translate to an increased economic activities, free vehicular movements in and around the state as well as improved living standard of the citizenry.
The Duralay Technology is used in many countries in Africa and Asia but has not been tested anywhere in Nigeria, making Anambra to be the first state in the country where it will be used.
The red earth road interchange between Dr. Alex Ekwueme Square and the State Secretariat Complex road in Awka, Anambra state, is the specimen for the trial road construction with Duralay Technology.
It is a technology that will drive the concept of "doing more with less" in the present administration of Governor Willie Obiano who is searching out ways to improve the growth and development of the state with the scarce resources available to the state.
According to the state Commissioner for Works, Mr. Lawrence Chinwuba, the governor had earlier procured equipment for road maintenance of the superb road network in the state but further efforts brought by the Irish Company, Duralay, to showcase their technology for the first time in Nigeria with Anambra as the pilot state.
The Contractor as well as the Project Coordinator, Mr. Telford Southon, remarked on the durability of the roads when completed adding that the project has been done in several African and Asian countries.
Hopeful about the success of the Duralay Technology, the governor said the technology would be deployed in several road constructions in both urban and rural areas of the state, as it was not only cost effective but also high in quality.