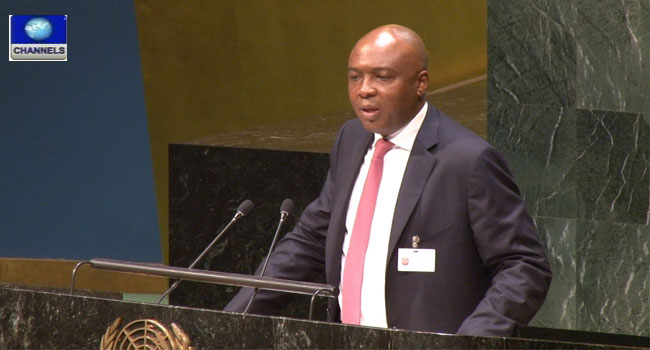 The so-called social media bill, sponsored by the Deputy Majority Leader, Senator Ibn Nallah, may not see the light of day.
This is because the Senate President, Dr Bukola Saraki says the bill is dead on arrival and is going nowhere.
The Senate President was the chief speaker at the Social Media Week in Lagos where the issues of the 2015 general elections and the major influencers were discussed.
Dr Saraki said that the Senate and the major users of the social media in Nigeria are on the same page and will not be paid back badly for their efforts in seeing off the last government.
"As far as I am concerned, we are all on the same side. It is like any bill, it has to go through processes. I am sure that many bills, content of those bills will not even pass second reading.
"I strongly believe that there is a role of the social media platform in our governance. You've helped in the election, you've helped in improving governance. So I don't think there is anybody who will want to ensure you don't play that role.
"There is no perfection in any group. Among politicians there are the good ones and bad ones. I am sure in the social media, you will see those that are responsible and those that are irresponsible.
"What is important for us is to focus on the bigger picture. Don't let those other issues distract us. That bill is going nowhere, its dead on arrival," Dr Saraki said.