Fuel Scarcity Spreads to Kaduna, Other States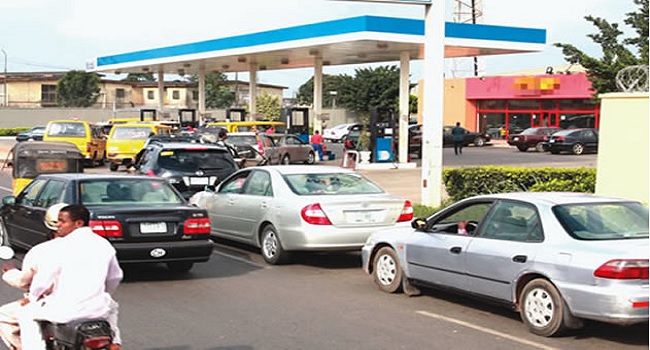 The ease of getting petrol by motorists and other residents in Kaduna has become more difficult as long queues resurfaced in the state capital and other parts of the state.
Channels TV correspondent who monitored the situation within the state capital, reported that long queues have taken over the few filling stations in the city, selling the petrol as motorists besiege the outlets to get the product for their respective uses.
Motorists and commercial tricycle operators were seen struggling to get into the station as only two out of the ten pumps were dispensing product to customers.
As at the time of filing this report, black marketers have resurfaced along major roads and streets, selling petrol above the official pump price. A gallon of petrol sold at N120 per litre as against the N86 per litre.
Residents expressed fears that the situation could worsen and affect socio-economic activities if nothing is done by government to address the situation.
Virtually all filling stations in the state capital have not been dispensing the product since the start of last week due to the drop in supply to the state.
Abeokuta, Ogun State
In Abeokuta, the Ogun State capital, the situation remains the same for a week running.
Over 80% of fuel stations in the state capital still remain without fuel, a development which has left people stranded at filling stations most times for a product that is non existent
Some residents who thronged fuel stations in the metropolis as early as possible have resulted into finding comfort in their vehicles to take some nap while waiting for a time when the product would be made available
As a result of the short supply of the product, there are reports of the product being sold illegally above the official pump price.