President Buhari Felicitates With Pastor Adeboye At 74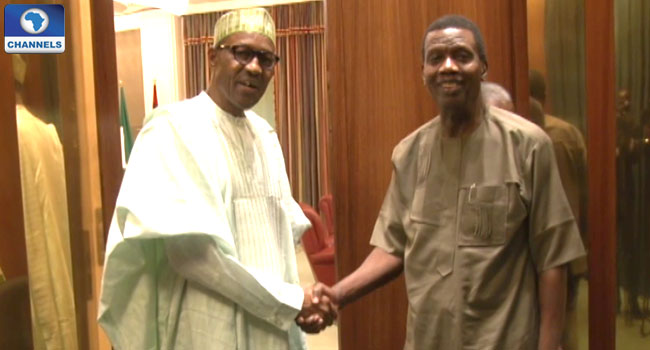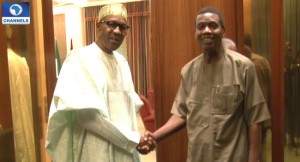 Nigeria's President, Muhammadu Buhari, has congratulated the General Overseer of the Redeemed Christian Church of God, Pastor Enoch Adeboye, as he turns 74 years on March 2, 2016.
In a statement released by the spokesperson for President Buhari on Tuesday, the President believes that the revered Christian leader, who paid him a courtesy call at the Presidential Villa on February 16, 2016 and whom he had interacted with many times before, epitomises the virtues of honesty, peace, patience, contentment, humility and diligence, which are the trademarks of a good believer.
As a Christian leader, the President commended the relentless efforts, sacrifices and the grace of God upon the life of the General Overseer, who has over the years, propagated the gospel around the world, organised large gathering of Christian worshipers and consistently counselled leaders and their citizens on living right before God.
Besides preaching the gospel, President Buhari saluted the social and humanitarian interventions of the RCCG leader in providing health and educational services to complement the efforts of governments.
The President prayed that the Almighty God would grant Pastor Adeboye long life and more strength to carry on the good work.