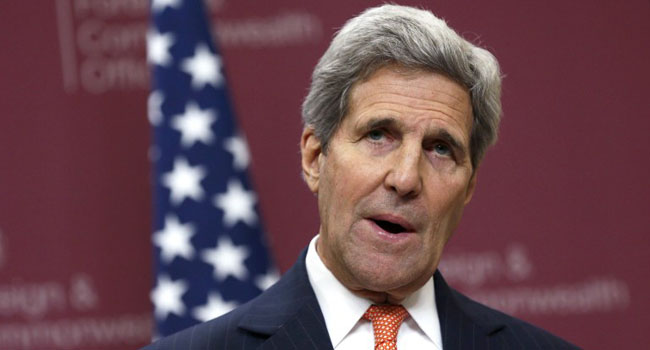 The US Secretary Of State, John Kerry, has vowed to investigate all alleged violations of the partial truce in Syria.
"We are digging in through the process we set up to find out if in fact a violation did take place or was it in fact a legitimate engagement against Nusra only or Daesh only," Kerry said in a news conference with German Foreign Minister Frank-Walter Steinmeier.
Kerry said that while there were reports of violations, the vast majority in Syria had seen a decrease in violence.
"So we call on all the parties not to be looking for a way to get out from under the responsibility of the cessation of hostilities, but rather to help the process to hold itself accountable," Kerry added.
He says the US and Russia are working on a mechanism to ensure any airstrike solely targets so-called Islamic State (IS) or al-Qaeda-linked Nusra front.
Mr Kerry however says they have agreed not to debate alleged violations in public.
He added that he was concerned by reports that the Syrian government was creating obstacles for the delivery of humanitarian aid and hoped it would stop its officials and troops from taking medicines or other supplies from the shipments.
In the meantime, aid convoys have begun reaching besieged areas of Syria as the cessation of violence that began on Saturday appears to be holding.
But France expressed concern about reports of strikes by Syrian government and Russian aircraft on areas controlled by mainstream rebels.