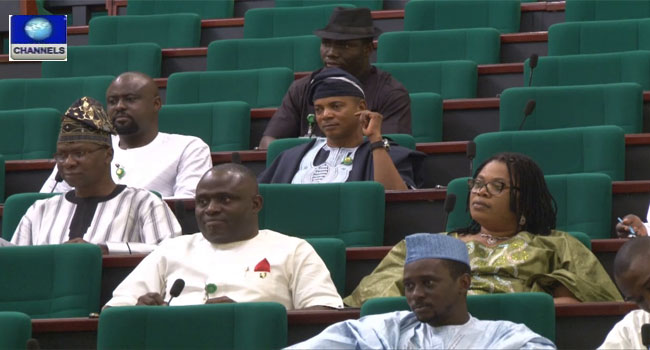 The House of Representatives has urged the Inspector General of the Police in Nigeria, Solomon Arase, to intensify efforts to ensure that the three girls abducted from Babington Macaulay Junior Seminary School in Ikorodu, Lagos State, are rescued.
The resolution by the House on Wednesday followed a motion of urgent public importance raised by Honourable Babjimi Benson.
Speaking on the motion, lawmakers expressed worries over the growing number of girls and women being kidnapped across Nigeria.
Adopting the motion which passed unanimously, the House said it would send a delegation to the school and also meet with the parents.
The police and other agencies are also being urged to step up strict surveillance in Ikorodu and all schools in the state to avoid similar occurrence.
The three female students' abduction by gunmen said to be heavily armed occurred on Monday night. The gunmen were said to have gained entry into the school by breaking the perimeter fence which served as protection for the boarding students and forcefully took the girls away during the prep hour on Monday night.
One of the parents of the abducted girls told Channels Television that the armed men made the attempt in January this year but were repelled by the school security and the fence of the school was further raised.