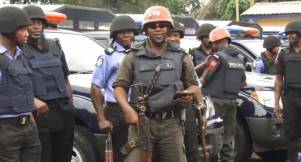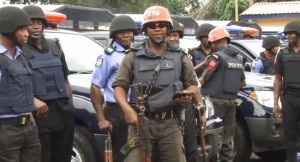 The Police Service Commission has vowed to prosecute any Police personnel found culpable in the abduction of Ese Oruru.
The Commission made the declaration in a statement on Thursday while reacting to the abduction saga of 14-year-old Ese who was said to have been abducted and forced into marriage in Kano State, northwest Nigeria.
"The Commission is waiting on the ongoing investigation of some Police officers on the directive of the Inspector General of Police (IGP), Mr Solomon Arase, and will ensure that any Police officer who is found to have compromised himself either by omission or commission in the saga will be flushed out," the statement read.
The Commission also commended the Inspector General of Police for his swift action in rescuing the teenager and ensuring that she was immediately reunited with her family.
It added that it would work with the IGP to see that Nigerians, including the likes of Ese were guaranteed their freedom to life.
"The Police Service Commission is constitutionally mandated to exercise disciplinary action against members of the Police among other responsibilities and has the right to dismiss any officer found culpable in the ongoing abduction saga," it maintained.
The ordeal of Ese started on August 12, 2015 in Yenagoa of Bayelsa State, when Yinusa a known customer of Ese's mother, Mrs Rose Oruru, took her away from Bayelsa to Kano on the purported excuse that she had converted to Islam.
Yunusa was a Keke [tricycle] rider in Yenogoa, who sold all his belongings before he eloped with the girl.
Ese's parents have travelled to Kano State on several occasions in the past six months with officers of the Nigeria Police Force to secure her release without positive result.
She had been released to the Nigeria Police Force subsequent to the directive of IGP Arase that Ese be reunited with her family.
Ese subsequently arrived Bayelsa State from Abuja, in company of her mother, Mrs Rose Oruru, and some Police officers on Wednesday.
Confirming the arrest of the alleged abductor of the teenager, Yunusa Dahiru, an Assistant Inspector General of Police, Shaibu Lawan, said that Yunusa would be prosecuted for taking away a minor from her parents.