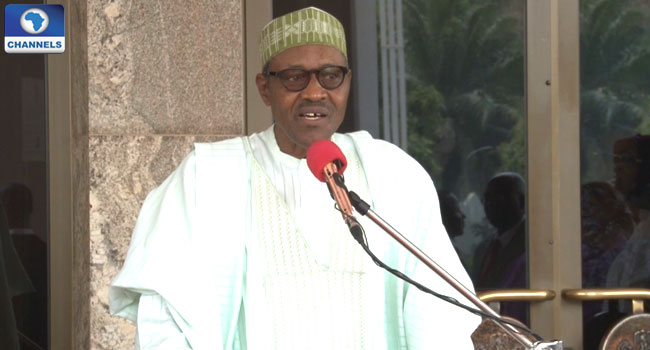 President Muhammadu Buhari has once again rejected calls by the International Monetary Fund (IMF) to lift the foreign exchange ban and allow a more flexible rate for the Naira.
Speaking in an interview on a Pan-Arab Television, President Buhari said hard currency curbs were necessary, as Nigeria could no longer afford to import as much as it did in the past due to the falling oil revenues.
In February, the IMF called on Nigeria to lift the restrictions imposed by the Central Bank last year and let the Naira reflect "market forces" more closely, as the restrictions had significantly affected the private sector.
The Naira trades on the Dollar at the secondary market 40 per cent below the official rate as the Central Bank has limited access to hard currencies in order to preserve its falling Forex reserves.