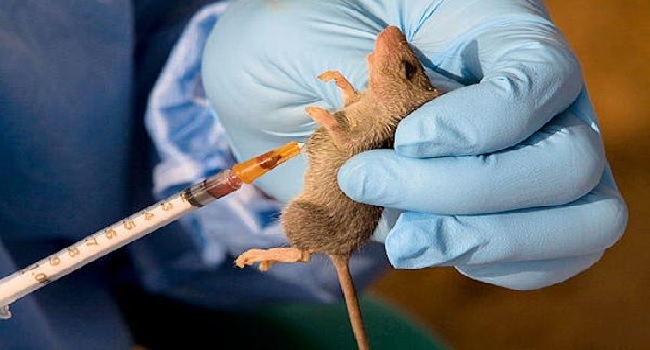 The Nigerian Medical Association (NMA) has raised alarm that it cannot ascertain the whereabouts of two persons suspected to have been infected with Lassa fever in Kachia  and Kawo Local Governments of Kaduna State.

Addressing a news conference on Monday, the Kaduna State NMA Chairman, Dr. Muhammed Ibrahim, said that the two persons showed symptoms of Lassa fever and were put under surveillance before their sudden disappearance.
He also told reporters that about 10 primary and 28 secondary contacts of the three dead Lassa fever patients at Saint Louis Hospital in Zonkwa were under surveillance while another nurse at the hospital, who was tested positive to the disease, had been placed under isolation at the State Infectious Disease Centre in Kakuri, Kaduna South Local Government Area.
While advising residents of the state to observe a good hygiene in order not to contact the disease, Dr. Ibrahim urged them to avoid contact with rats and foods  contaminated with rat secretions or excretions.
He also cautioned health workers and other care givers to always avoid contact with blood and body fluids while attending to sick persons.
The NMA said that the sudden disappearance of the suspected Lassa fever patients could jeopardise effort by government to curtail the spread of the disease.
The Association called on the public and health workers attending to any suspected Lassa fever patient to contact the relevant authorities for prompt action.
On February 29, three persons were were confirmed dead at the Saint Louis Specialist Hospital in Zonkwa, Zango Kataf Local Government Area of Kaduna State following the outbreak of Lassa fever.
The state's Commissioner for Health, Professor Jonathan Nok, who confirmed the incident, told reporters that a medical doctor, a nurse and a pregnant woman were among the deceased.