Reps To Stop NNPC Unbundling Without Legislative Approval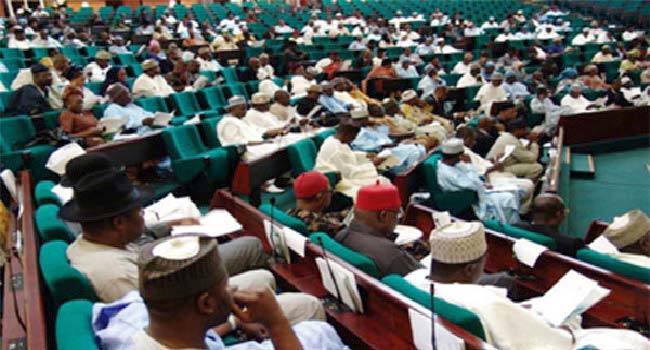 The House of Representatives has mandated a joint committee of the House to prevent the Minister of State for Petroleum from usurping the powers of the legislature by attempting to unbundle the Nigerian National Petroleum Corporation (NNPC) without legislative approval.
The motion, sponsored by Representative Agom Jarigbe, has advised President Muhammadu Buhari to send an executive bill to the National Assembly if he intends to unbundle the NNPC or carry out any fundamental reforms in the oil and gas sector.
The House also condemned the declaration by the Minister.
The Minister of State for Petroleum, Dr Ibe Kachikwu, had few days earlier announced that the Nigerian National Petroleum Corporation (NNPC) would be unbundled into 30 competitive revenue generating subsidiaries.
He made the disclosure at the Oloibiri Lecture Series and Energy Forum organized by the Society of Petroleum Engineers.
Dr Kachikwu told the petroleum industry experts that an overhaul of the foremost government oil firm, NNPC was imminent, to ensure the return of profitability and stability in the sector.
In what the Minister said would be a major overhaul of the system, the positions of Group Executive and Managing Directors as existed in the NNPC would be replaced by Chief Executive Officers who will head each of the companies.
He said that the move, which would be concluded within the next seven days, would reposition the corporation to bring in huge profits which has been impossible to achieve in the past 15 years.