FEC Approves Continuous Auditing To Control Expenditure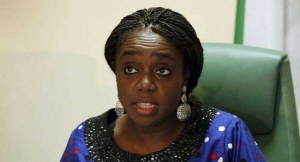 The Federal Executive Council (FEC) has approved a presidential initiative on continuous audit, to strengthen controls of Federal government expenditures.
The Minister of Finance, Mrs Kemi Adeosun, made the decision known on Wednesday while briefing reporters on the outcome of the FEC meeting held in Abuja, Nigeria's capital.
Mrs Adeosun said that the initiative would not just strengthen the internal audit of the payroll but general expenditures, which may include among others, contracts and pensions of Ministries, Department and Agencies (MDAs) without notice.
She revealed that the government had commenced the second phase of the payroll of another potential 11,000 ghost workers.
This the Minister said was sequel to the first phase of the payroll audit which revealed the existence of 23,000 ghosts workers, which saved the country about 2.29 billion Naira.