Metuh Loses 'No-Case Submission' Against EFCC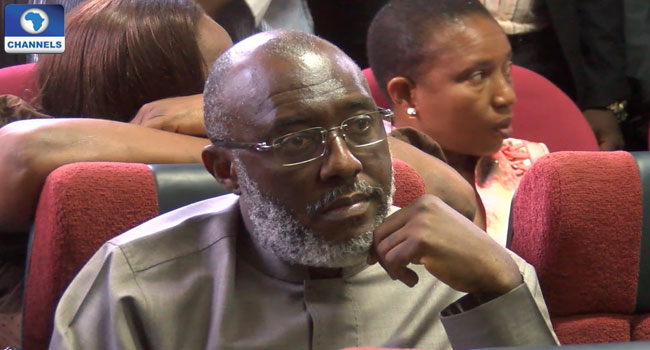 The National Publicity Secretary of the PDP, Mr Olisa Metuh, has lost his no-case submission filed before a Federal High Court sitting in Abuja.
Ruling on the suit on Wednesday, Justice Okon Abang, said that the prosecuting counsel, Sylvanus Tahir, has been able to establish a 'prima facie' case against the defendant, as there were several questions he needed to answer.
While adjourning the trial to March 17, Justice Abang added that there was an urgent need for Mr Metuh to tell the court whether he gave $2 million to the first prosecution witness to source for Naira equivalent and the source of the fund.
Consequently, lawyer to Mr Metuh, Ifedayo Adedipe (SAN), said that the defence team would take a second look at the ruling while the prosecution said that the coast was now clear for the PDP spokesman to prove his innocence.
The National Publicity Secretary of the Peoples Democratic Party (PDP), is standing trial for alleged money laundering offences preferred against him by the Economic and Financial Crimes Commission (EFCC).