Badeh's Trial Adjourned Until March 16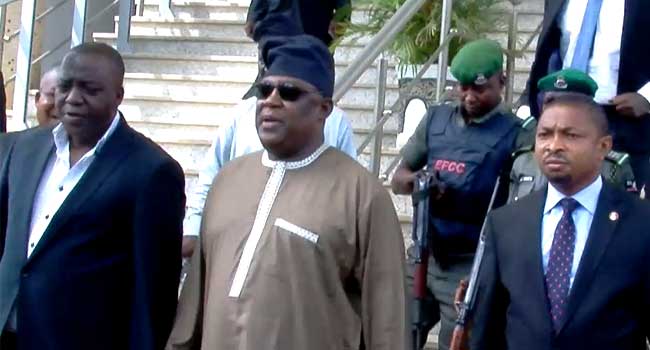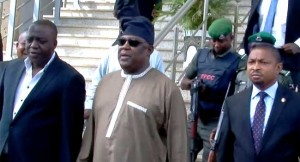 Trial of Nigeria's former Defence Chief, Air Chief Marshal Alex Badeh, has been adjourned till March 16.
The adjournment was made to enable the defence study the additional proof of evidence served on them by the prosecution.
At the resumed hearing on Monday, the counsel to Air Chief Marshal Badeh, Mr Akinjide Olujimi, informed the court that he had just been hired by the accused person and would need time to be properly briefed before he could defend his client.
He also told the court that the prosecution just served him additional proof of evidence, which he needed to also study in the interest of justice and fairness before trial could commence.
The former Defence chief's counsel had also filed a bail application, but the prosecuting counsel, Mr Rotimi Jacobs, urged the court to turn down the application on the ground that it was an attempt to scuttle the trial.
After consideration, the trail judge, Justice Okon Abang, turned down the bail application, on two other grounds.
He, however, said that there was merit in the request of the defence to study the additional proof of evidence to ensure that the law was fair to all sides in the matter.
Justice Abang adjourned the case to enable the defence study the additional proof of evidence.
Air Marshall Badeh is standing trial for alleged use of funds meant for the Nigeria Air Force to purchase choice property in Abuja, Nigeria's capital city.
According to the Economic and Financial Crimes Commission, he illegally used Six million Naira to renovate his son's house, which he purchased for 260 million Naira in Abuja between January and December 2013.
The former Defence Chief is also alleged to have used 876 million Naira belonging to the Nigerian Air Force to build a shopping mall in Abuja.