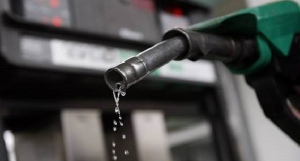 Members of the Kwara State chapter of the Independent Petroleum Marketers Association in Nigeria (IPMAN) have stopped selling petroleum products throughout the state, over what they call high-handedness of the Department of Petroleum Resources (DPR).
The IPMAN members said the DPR had refused to allow them sell above official price.
Briefing journalists after an emergency meeting at the zonal headquarter of IPMAN in Ilorin in Friday, the state Chairman of IPMAN, Olarewaju Okanlawon, said the "suspension of sales of the fuel will persist until the DPR's boss in the state is removed".

The western zone headquarter of IPMAN in Ilorin was filled with members across the state, as they gathered to deliberate on the step to take in addressing the refusal of the DPR's boss in the state to allow them sell above official price of 86.50 Naira.
After the meeting, the state chairman of IPMAN told reporters that the members agreed not to sell fuel to the public since every effort made to let the DPR realise that they buy at higher price from private depots in Lagos fell on deaf ears.
He accused the DPR's boss of not being a good manager.
"The current fuel scarcity does not require rigidity being exhibited by the operations controller in the state."
Also in an interview, the western zone chairman of IPMAN, Debo Ahmed, supported the suspension of service, also insisting that since the IPMAN had the largest petrol stations in Nigeria, they ought to be supplied the highest quantity of fuel instead of the present 10 per cent being supplied.
At the state office of DPR, efforts to see the Operations Controller could not be successful, as no one was ready to comment in his absence.
However, at an earlier interview, the DPR Operations Controller, Phillips Salvation, noted that all propaganda and smear image campaign against him by IPMAN would not make him abdicate his responsibility of enforcing the law.
He said that his decision was part of efforts to wipe out corrupt practices.
For the past three days, residents in Kwara State have been experiencing lack of petrol in fuel service stations, as they all lock their gates refusing to sell to the motorists.
Most of the major roads noted for traffic jam are now free, as few vehicles now ply the roads due to non-availability of petrol.
The motorists wondered how the IPMAN and other bodies could undermine them, as they now patronise black markets in higher prices.
As both the DPR and IPMAN flex muscles in the state especially as it affects what price to sell fuel to the public, it is hoped that the issue would soon be resolved in order to reduce the suffering of the populace.