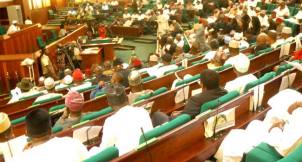 Benue State lawmakers in the House of Representatives have condemned the "lukewarm attitude" of the Federal Government towards the killings in the state.
Speaking on behalf of the lawmakers on Friday in Abuja, Honourable Orker Jev, said that over 1,000 people have been killed and over 100 villages razed in Agatu area by armed herdsmen, who are yet to be apprehended by security forces.

The lawmakers said that the Federal Government must take active steps to stop the killings in the area.
They also urged the Federal Government to provide intervention funds and programmes for the displaced people in the affected communities.
The lawmakers maintained that government must ensure that peace returns to the state that is known as the 'Food Basket of the Nation.'