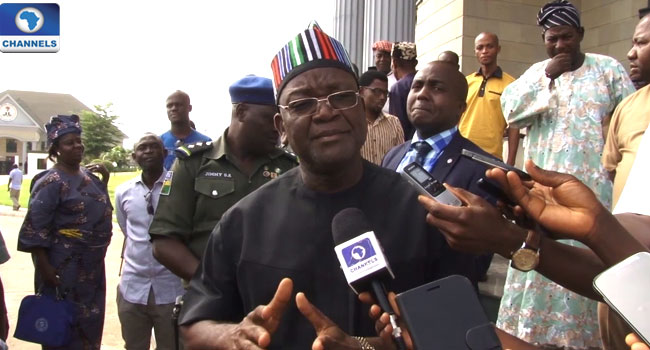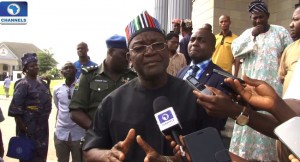 The Benue State government has given a two-week ultimatum to a road contractor to return to site or recover over 800 million Naira diverted between it and the previous administration in the state.
Governor Samuel Ortom gave the directive at a meeting in Makurdi with the Igede ethnic group, the direct beneficiary of the 25 kilometre Aliade-Obarike Itoo rural road project awarded by the last administration with full payment.
"This is a road which was awarded by the previous administration and all certificate were paid and from the records available the road is supposed to have been completed.
"It is unfortunate that the contractor told  me that somehow the funds were diverted by previous administration," he told reporters after the meeting.
The Governor threatened to drag the contractor to the Economic and Financial Crimes Commission if it failed to return to site in two weeks or refund the 800 million Naira allegedly diverted with officials of the last administration.
"I have given him a two-week ultimatum to either recover that money from the contractor or he will be blacklisted.
"But for the sake of the security of the job, I want to still keep the name of the name of the contractor,"  the Governor stated.
He said all viable projects initiated by his predecessor would be completed.
"We are read and with the 10 billion Naira infrastructural bailout funds that we have, we are ready to pay all our contractors to resume back on site and complete their work," Governor Ortom added .