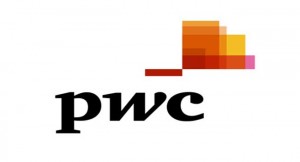 The Chief Economist and Partner at PricewaterhouseCoopers in Nigeria, Andrew Nevine says the country's Gross Domestic Product will grow some 30 billion U.S. dollars above South Africa in the current 2016 fiscal year.
Nigeria's GDP stands at 568 billion dollars in 2014 versus 350.1 billion for South Africa. The gap is set to widen as South Africa faces some key challenges in its mining and energy sectors.

Speaking at the presentation of the new research report on 'Nigeria: Looking Beyond Oil' in Lagos on Thursday, Mr Nevine said that despite the present challenges facing Nigeria as Africa's biggest economy, the potentials of the country beyond oil are enormous.
The new study jointly done by the international consulting firm and the Lagos Chamber of Commerce and Industry (LCCI), highlights tax basket expansion, proper fiscal management, ease of doing  business and developing a knowledge-based economy as some major drivers of economic diversification for Africa's largest oil producer.
The PwC Chief Economist said that Nigeria's intrinsic economic potential lie beyond crude oil, advising that the country should prepare for "life beyond the oil resource".
Simplified Processes
A Partner and Head, Tax and Regulatory Services with PricewaterhouseCoopers, Taiwo Oyedele, has also said that the National Assembly has a huge role to play in ensuring that Nigeria successfully diversifies its economy.
Speaking on Channels TV's Business Morning on Friday, he highlighted the need to harmonise the sections of the Nigerian Constitution that will improve the economic and regulatory environment.
Even though transiting to a non-oil economy will not be an easy task, Mr Oyedele believes complex processes can be simplified to improve the ease of doing business.