Obiano Launches Book On Two Years Performance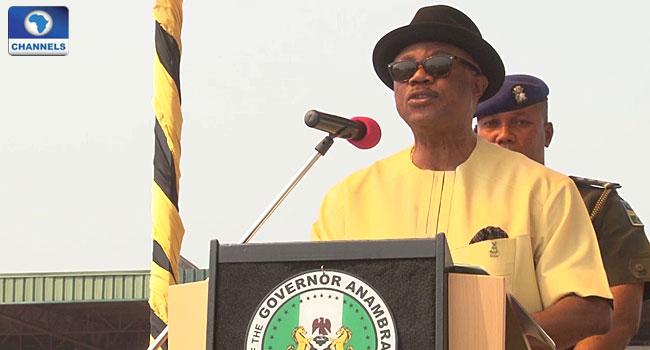 Anambra State Governor, Willie Obiano, has unveiled a book which relays his activities in the two years of his administration as Governor of the state.
The 588-page book with pictorial illustrations entitled, 'Willie Obiano: Turning Deficits into Assets in Anambra', was written by Obiorah Nzekwu with the foreword by a former Commonwealth Secretary General, Emeka Anayoku.
The book captured the developmental strides of the Governor in critical sectors within two years, which the author said have set Anambra State on the path of fame and recognition.
In response to the overwhelming commendation from the guests who gathered to celebrate the success of the state, Governor Obiano appealed for more support as this would spur him to do more for the benefit of all residents of the state.
According to the Chairman of the occasion, Professor Chukwuemeka Ike, and the book reviewer, Mrs Ogugua Ikpeze, the exploits of the Governor in two years could be felt and seen by everybody.
The high-point of the event was the unveiling of the book. The Governor asked all and sundry to get a copy and more copies to share with friends and relations in order to spread the good news that Anambra State is on the rise to greatness.