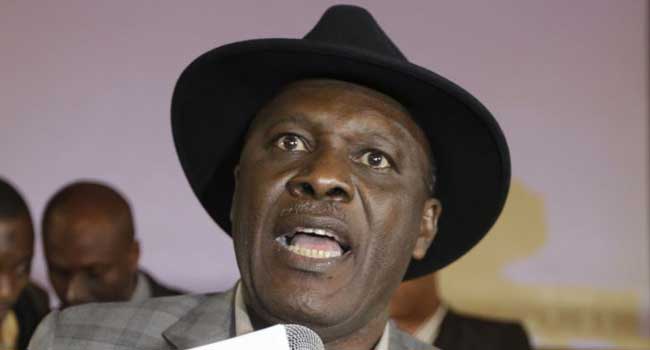 The Code of Conduct Tribunal has debunked recent publications from some section of mass media, indicating that the Federal Government has withdrawn charges against former Minister of Niger Delta Affairs, Mr Godsday Peter Orubebe.
This is according to a statement by the CCT Head of Press and Public Relations, Ibraheem Al-hassan.
The Tribunal said that it was compelled to refute the said publications, particularly those contained in some major newspapers and online media because the purported withdrawal of the case was quoted to be based on the case being fundamentally defective.
The CCT said, "To the best of our knowledge based on available records, as at the time of this report, the information is misleading, distortive and as such it should be ignored.
"The case of Mr Godsday Peter Orubebe before CCT in Charge NO: CCT/ABJ/02/15 is on-going.
"What transpired in court in the last session held on 8th March, 2016 was a substitution of the initial charge with a newly filed charge by the prosecution, of which leave was sought from, and granted by the Tribunal. The case had been adjourned to 7th April, 2016. Thus; there is no withdrawal of the case by the prosecution."
Mr Orubebe has been arraigned before the Code of Conduct Tribunal on four counts of false assets declaration and bribery.
Mr Orubebe was charged by the Code of Conduct Bureau for alleged failure to declare landed property in Kyamu and Asokoro district, both in Abuja, on assumption of office as minister on September 26, 2007.
In the other counts, Mr Orubebe is also facing charges of allegedly accepting bribes totalling 70 million Naira from one Pastor Jonathan Alota for the award of contracts in favour of his company.
The name, Orubebe, became well known in Nigeria after he attempted to stop the 2015 election collation, accusing the electoral body and its boss at that time, Professor Attahiru Jega, of being bias.