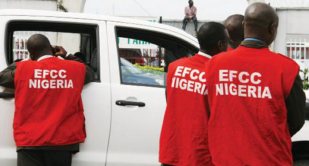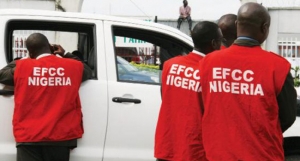 The EFCC has separated former Niger Delta Militant, Government Ekpemupolo, popularly known as Tompolo from a 40-count charge of alleged fraud and money laundering.
The anti-graft agency was forced to separate Tompolo from the charges it filed at the Federal High Court in Lagos after it declared that the former Niger Delta Militant was still on the run.
Tompolo was listed as the first accused person in the said charge which the EFCC filed in January before Justice Ibrahim Buba.
The former Director General of the Nigerian Maritime Administration and Safety Agency, Patrick Akpobolokemi and four other persons were also listed in the charge as co-accused persons.
The five were charged alongside four companies – Global West Vessel Specialist Limited, Odimiri Electrical Limited, Boloboere Property and Estate Limited and Destre Consult Limited.
However, efforts to arraign them had failed since January owing to the refusal of Tompolo to honour the court summons issued on him to appear in court.
At Tuesday's proceedings, Tompolo was again absent in court as his lawyers, Mr Tayo Oyetibo and Ebun-Olu Adegboruwa were also absent.
The EFCC prosecutor, Mr Festus Keyamo, told the presiding judge that the charge against the accused persons had been amended with Tompolo's name removed.
He said Tompolo would be arraigned and tried separately from the others as soon as he was apprehended by the security agencies.
With the permission of the court, the other accused persons took their plea on the 40 counts levelled against them by the Economic and Financial Crimes Commission (EFCC).
The charges bordered on conspiracy, fraudulent conversion and laundering of various sums of money belonging to NIMASA.
They all pleaded not guilty.
Justice Buba later admitted them to bail before adjourning the commencement of their trial till May 23.
Meanwhile, the judge also adjourned till April 18, for the EFCC to arraign Mr Akpobolokemi and others on another 22-count charge.
Tompolo had also been listed as the first accused person in the charge, but his name was removed following his failure to show up to answer to the charges.
The EFCC said he would also be arranged separately on the 22 counts whenever he is produced before the court.
Earlier, Justice Buba had on January 14, issued a warrant for his arrest and the said warrant was renewed on February 8.
The EFCC had also declared Tompolo wanted through a newspaper advertorial and it had also obtained a court order to seize Tompolo's assets pending when he would submit himself for trial.