Military Aircraft Skids Off Runway In Yola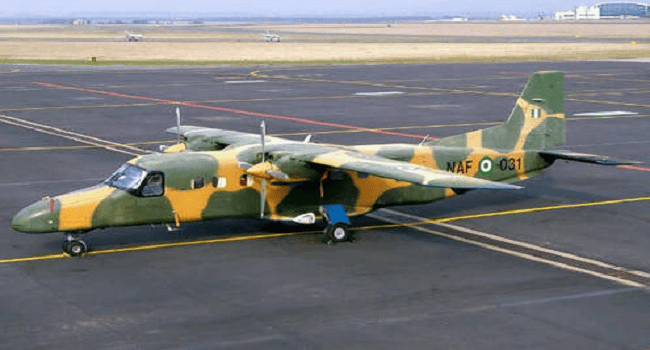 A military aircraft on Thursday skidded off the runway while landing at the Air Force Base in Yola, the Adamawa state capital.
Sources in the Aviation Sector say no casualty was recorded in the incident but that the aircraft lost a tyre in the incident.
This incident is coming five months after an Air Force aircraft, NAF801, belonging to the Nigerian Air Force, crashed in Hong, Adamawa State.
The Director, Defence Information, Colonel Abubakar Rabe, confirmed this to Channels Television.
The plane was said to be returning from an interdicted mission when it went down due to bad weather.
Only the pilot is said to have died in the accident.