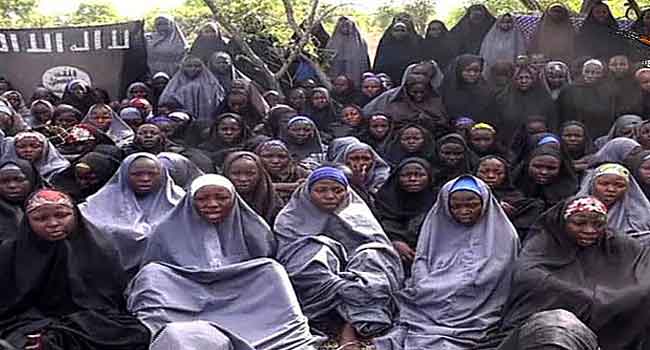 A suspected suicide bomber reportedly intercepted in northern Cameroon before she could blow herself up has claimed to be one of the 219 Chibok girls kidnapped by Boko Haram militants.
The claim now suggests there may be some element of truth in the claim in some quarters that the girls abducted in Chibok, Borno State in 2014, are being used as suicide bombers.
According to Reuters, quoting military and government sources in Cameroon, two girls carrying explosives were stopped by local self-defence forces in Cameroon's northern village of Limani.
The girls were said to have been handed over to troops of the multi-national force who said that the claim by one of the intercepted girls is being investigated.
Boko Haram militants had kidnapped about 270 of the schoolgirls and loaded them onto trucks, with about 50 of them escaping afterwards.
The incident sparked outrage and a Chibok Girls to free them, which went viral worldwide.